Internal R&D project: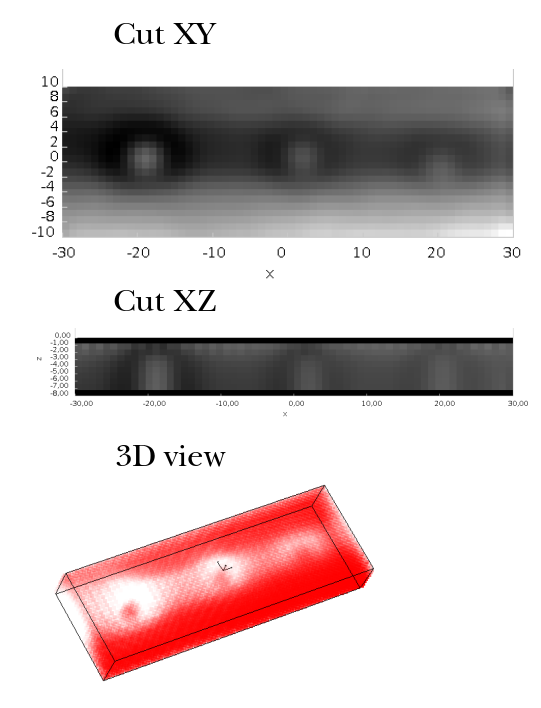 PhotonLyX is developing an innovative solution of Diffuse Optical Tomography (wiki) for industrial applications.
Complex media analysis
3D reconstruction of internal structure
Efficient, cost effective, robust
We are working on a prototype instrument consisting in a 3 axis robot holding an optical head. The device is specially adapted to layered products like leather for example. If you are interested to adapt with us the device to you application, please contact us here.

PhotonLyX received funding from European Regional Development Fund by Operational Programmes FEDER 2014-2020 of Cantabria by means of subvention line INNOVA 2018.